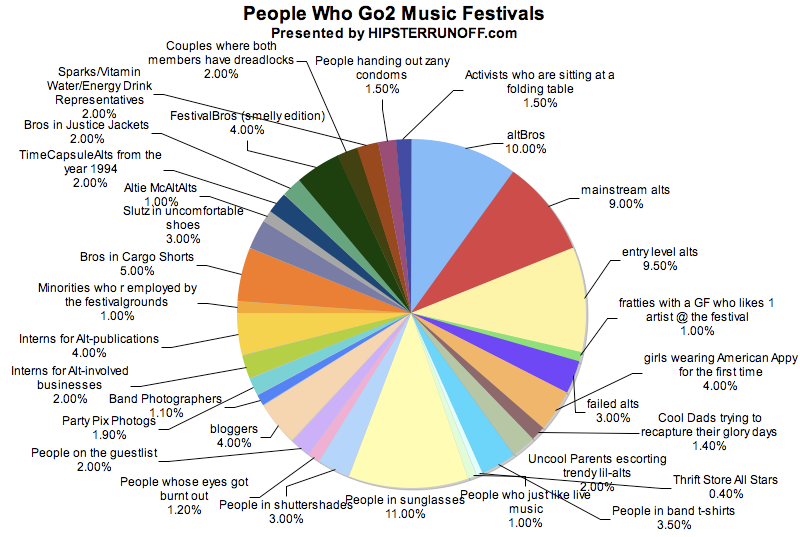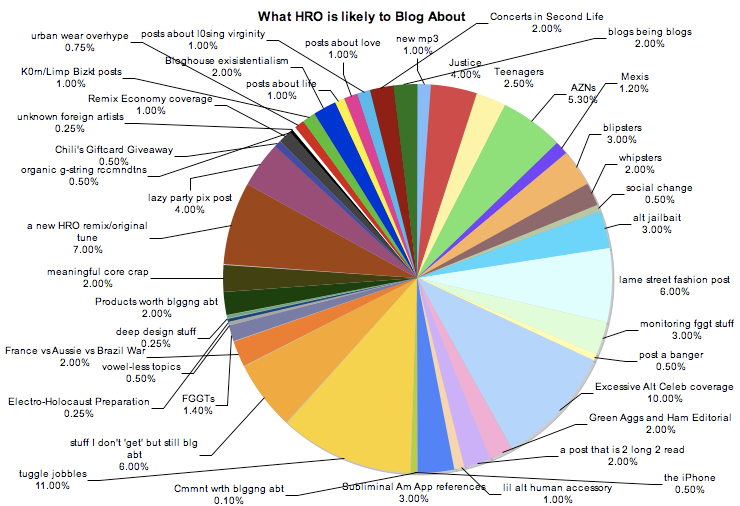 für das aktuelle
face-magazin
, das seit letzte woche im handel ist, habe ich meine zehn lieblingsblogs in einer unmöglich knappen anzahl von worten beschrieben. carles landete dabei mit
hipster runoff
auf der höchsten stufe des treppchens, denn ich habe mich nicht erst einmal vor entzücken über den boden gerollt und mein
nerd-herz
ausrufen hören: marry me, marry me! die im
face-magazin
erschienene beschreibung lautet wie folgt, ist für eine ausreichende würdigung von carles gedanklichen ergüssen natürlich viel zu kärglich:
"carles schreibt richtungsweisende stilkritiken über "meaningful core crap" und mode. seine street style-interpretation "this outfit is
social commentary
about modern society/geopolitkal issuez" zollt den bloggenden fashionistas endlich den respekt, den sie verdienen."
ich liebe carles aber nicht nur für kommentare zu streetstyle mode und alternative-lifestyle oder dem besten
interview
, das jemals mit den
teenagers
geführt wurde, sondern auch für seine
kuchendiagramme
, mit denen er seinen lesern die von ihm gewonnen erkenntnisse über hipster runoff selbst oder popkulturelle phänomene näher bringen möchte. oben seht ihr seine analysen zu:
who do you see when you go to music festivals?
und
what is hro likely to blog about?
. klickt sie für eine lesbare größe; mehr von carles'
pie charts
findet ihr
hier
.
zudem kann ich die lektüre des
face-magazins
nur immer wieder empfehlen. hier bekommen inhalte raum: so ein seitenlanges interview mit
max herre
und
thees uhlmann
, das titelthema 'wer kümmert sich um die kinder?',
julius von bismarck
und sein "image fulgurator" sowie text text text im mittelteil: u.a. von
jan off
,
roman libbertz
,
stefan kalbers
und
daniel vujanic
, die allesamt viel zu
begnadete schreiber
sind, als dass man sie in einem normalen magazin erwarten würde. aber das ist das face ja auch nicht. also ab an den kiosk. die übrigen neun meiner 'beloved blogs' stelle ich hier aber auch noch im laufe der woche vor.