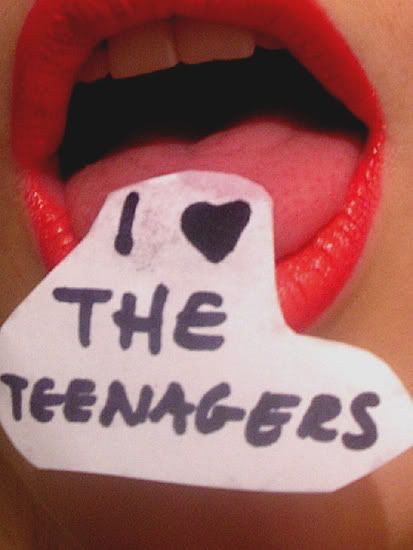 man weiss nicht genau, was man davon zu halten hat, dass dorian, quentin und michael immer mal wieder über myspace nach
übernachtungsmöglichkeiten
in bespielten städten fragen. ob es masche oder phlegma gegenüber dem eigenen
ministardom
ist, wagt man sich jedenfalls nicht in letzter konsequenz zu beantworten. den meisten
klebstoff
in sachen sympathie bringen die boys, wie die bravo anno 88 getitelt hätte, so oder so mit.
so ist es nicht verwunderlich, dass bei all der kreativen verpeilung die promo des nun in bälde erscheinenden albums laut aussage eines bekannten noch nicht mal einen namen trägt. ob das nun webbogus ist, sei dahingestellt, ins bild würde es allemal passen. jedenfalls weckt es hoffnungen darauf, dass neben justice vielleicht eines der
antizipiertesten alben
des jahres seinen weg bald an die ladentheke des plattenhändlers eures vertrauens schafft. this fucking bitch deserves to drop. oder so.
the teenagers -
sleeping bag
(version 2)
mehr infos zu den teenagers
hier
,
hier
oder
hier
.